ABC
Regular price

$33.00
Sale price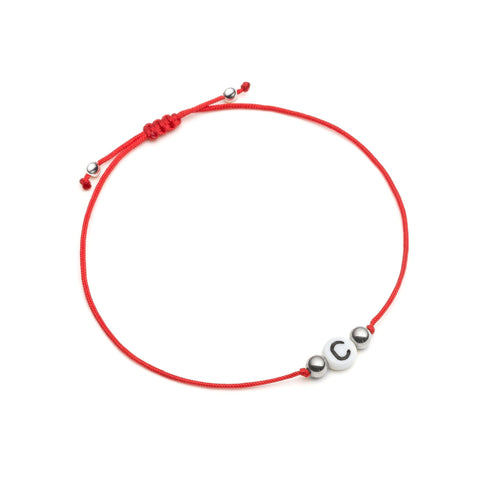 Looking for a unique and personalized accessory? Our custom-made bracelet is just what you need! Choose from a variety of colored cords and add any letter from A to Z to make it truly one-of-a-kind. The glass bead adds a touch of elegance while the 925 sterling silver beads ensure durability and lasting shine. Handmade in our studio, this bracelet is crafted with care and attention to detail. Get yours today and show off your individual style!
Custom made
Colored cord of your choice
Glass bead
Letters A-Z
Beads 925 sterling silver
Handmade in our Studio
Production time after your order takes around 2 days before shipping
All items are handmade and can therefore have fine speckles or scratches.
Shipping & Return
Need help!?

If you need help please contact our Customer Service, available Monday through Friday, from 10:00 am to 6:00 pm. 

For information about a product and online orders, please call us at +49 721 9416470 or contact us through Chat. You can also get help by filling out the form in the "Contact Us" section.

We aim to reply within 48 hours on business days.